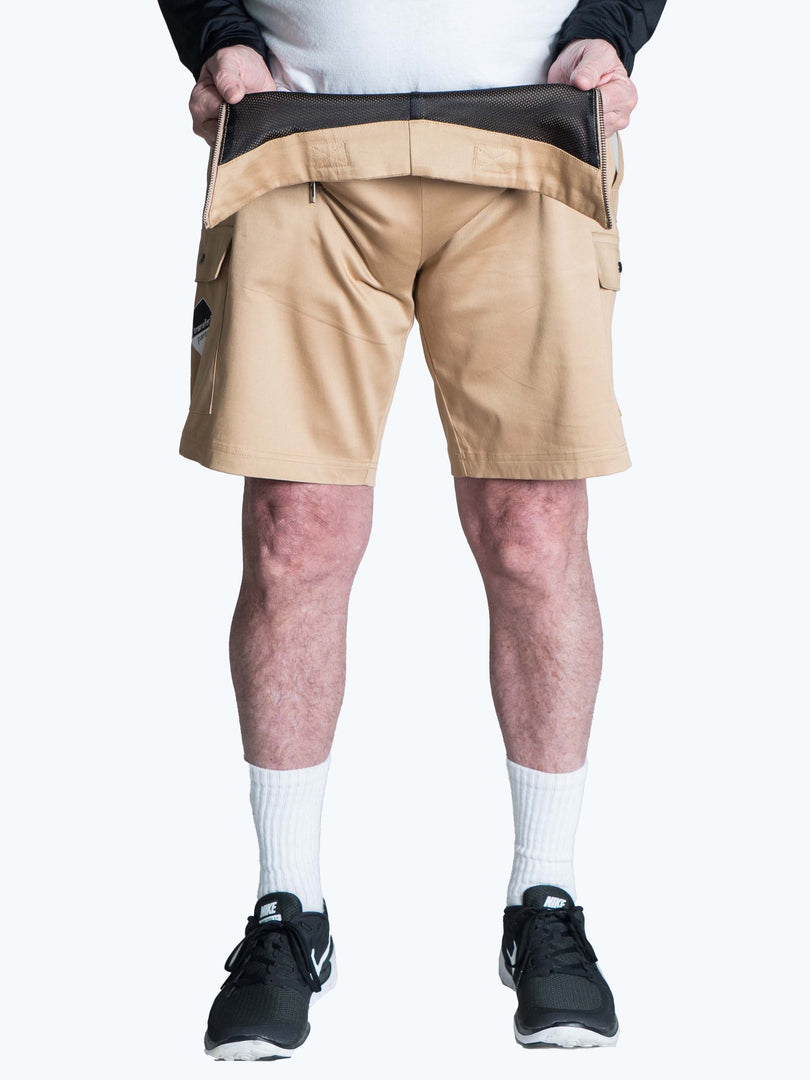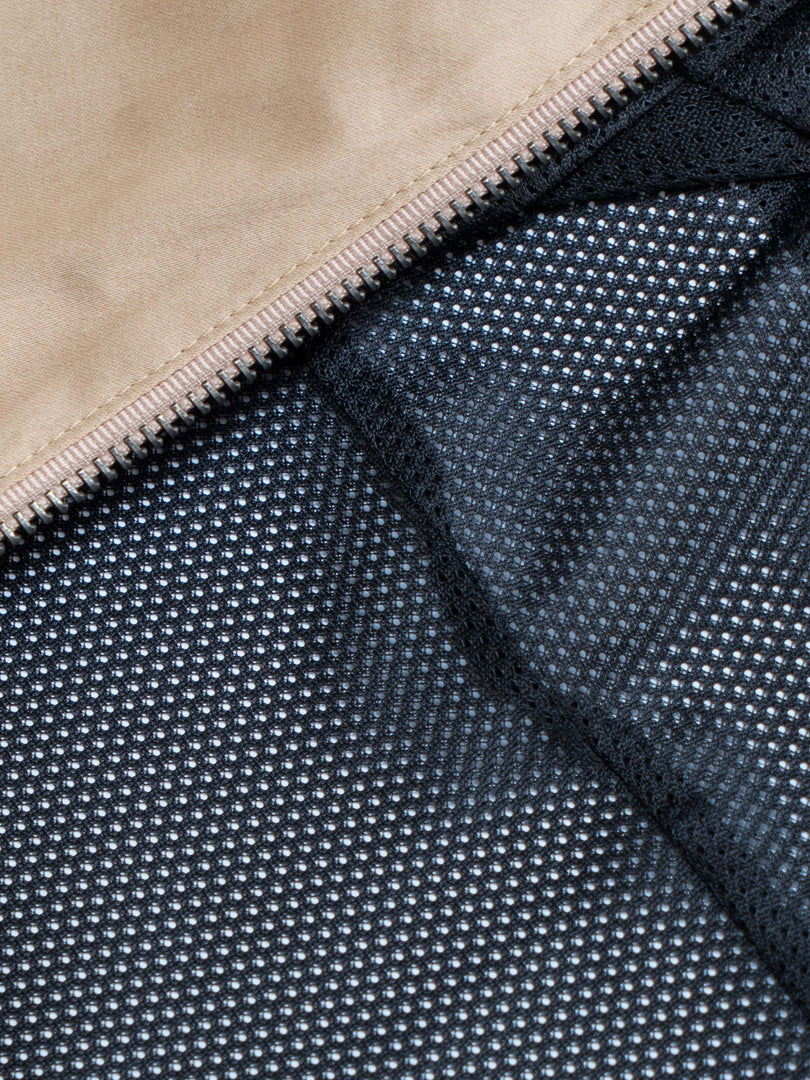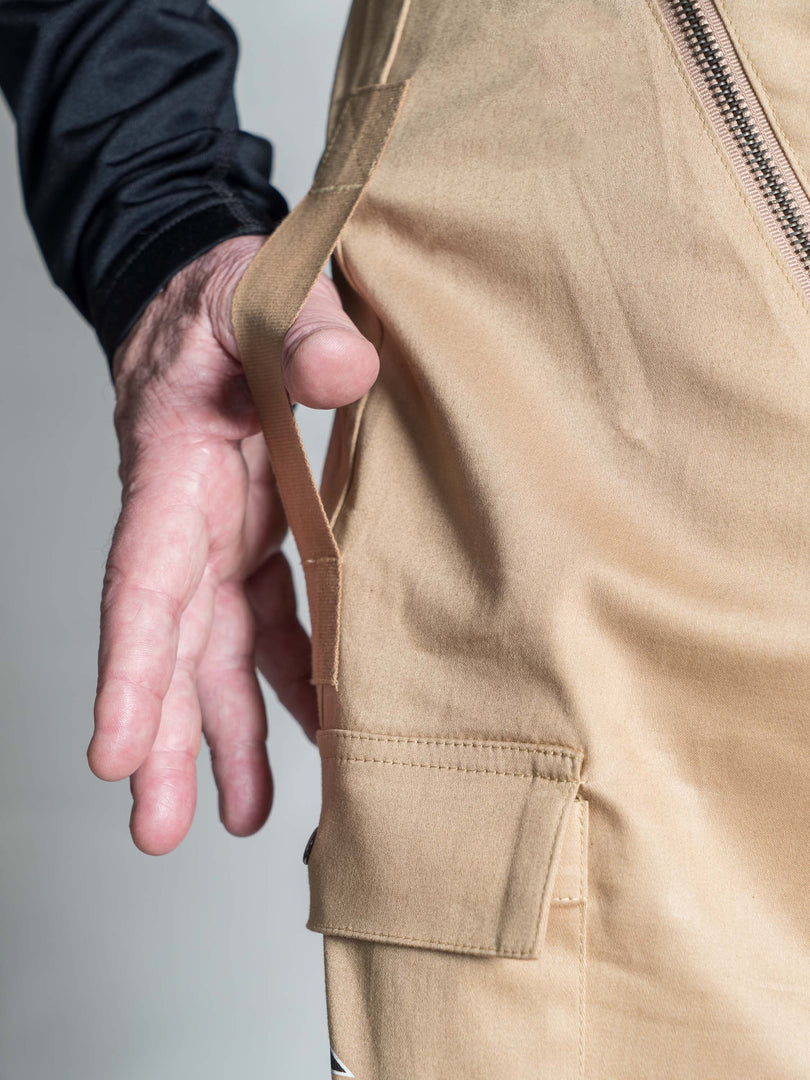 Cargo Shorts
Regular price
$49.00
Sale price
$39.00
Transfer Pants(TM) khaki cargo shorts are made to be casual and airy, perfect for picnics and barbecues.
Patented transfer handles: Unobtrusive handles sewn into the pants and the liner to prevent falls and injuries 
Grab from the front, back or sides: For less strain and discomfort while transferring disabled or wheelchair-bound patients
Front zippers: For easy dressing, changing
Stylish unisex design: Adaptive clothing doesn't mean you have to compromise on style
Interior mesh liner prevents an uncomfortable "wedgie" while transferring

Dual easy reach pockets: designed for convenient access while seated or in a wheelchair
Machine washable: made with durable material designed for all-day use
Who uses Transfer Pants(TM)?
Great for rehabilitation, physical therapy and activities of daily living

Ideal for mobility challenged individuals with lower extremity weakness and paralysis

Ideal for disabled and wheelchair-bound patients who are struggling with gait belts and transfer belts
Ideal for caregivers looking to make their daily patient transfer easier, safer and more comfortable 
Comfortable Cargo Shorts
Much much better than gait belts
Great Cargo Shorts for Easy Transfers
Transfer Pants shorts are a game-changer for us. They're comfortable, stylish, and the handles sewn into the waist make transfers so much easier. The cargo pockets are a nice bonus.
Nice Cargo Shorts, Could Use More Colors
The Transfer Pants cargo shorts are comfortable and functional, with convenient handles for transfers. The cargo pockets are handy too. However, I wish there were more color options available besides tan
Transfer Pants Cargo Shorts - Perfect for Summer
These Transfer Pants in cargo shorts are perfect for summer! They're comfortable, easy to wear, and the handles sewn into the waist make transfers so much simpler. Plus, the cargo pockets are great for keeping essentials close by.
Ideal for Outdoor Activities
These Transfer Pants cargo shorts are ideal for outdoor activities with their comfortable fit and easy-to-use handles for transfers. The cargo pockets provide extra storage, which is helpful.
Your Transfer Pants™ ship from the United States using standard or express service from USPS. Orders ship within 2-3 days and arrive within 5-7 days unless otherwise specified.
Transfer Pants™ is dedicated to the full functionality and comfort of our customers. If, for any reason, you are not satisfied with the function, fit, and comfort of TransferPants™, we will issue a refund for your purchase, or exchange the items(s) for the right size or model after 30 days of purchase. Shipping or restocking fee may apply depending on the condition of the returned item
Please see our Return Policy page for more info
Comfortable and Functional Design
Heavy-Duty Nylon Handles
Front, side and back handles for easy gripping
Front Zippers
For ease of dressing and changing
Reinforced Interior Liner
Improves leverage for lifting
Machine Washable and Durable
Available in wide range of unisex styles
Easy-Reach Pockets
Pocket placed for convenient seated access
Patented Handles Sewn Into the Pants
Heavy duty nylon handles sewn into the pants and the liner to prevent falls and injuries to mobility challenged individuals.
"What a fantastic, wonderful product, incredible. No more gait belt, which was ugly. Male and female caregivers, all are benefiting, makes it easier for both. We're just in love with this product!"
– Dorothy Nowick, DME Supply